Road Closure Volunteers Needed!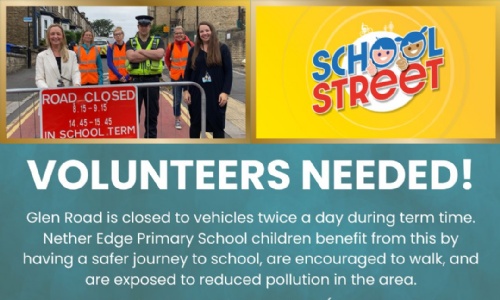 Our School Street
By closing the road outside our school to traffic at the busiest times of the school day (when children are arriving and leaving) we are helping to make our school entrance safer, quieter with cleaner air for everyone to breathe.
Glen Road is closed to all non-authorised traffic between:
8.15-9.15am and 2.45-3.45pm, Mon – Friday during term time.
Our School Street is marshalled by school staff and parent volunteers on behalf of our school community, please be respectful and kind to those giving up their time to help us all stay safe.
If you want to help us marshal or have any questions, please email enquiries@netheredge.sheffield.sch.uk.
Thank you!