National Poetry Day Celebrating with Performance Poetry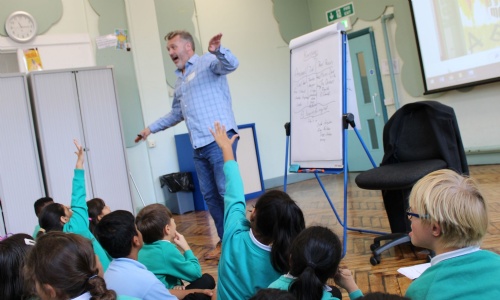 Children in years 3-6 had a fantastic day on National Poetry Day (7th October) with performance poet, Ian Bland.
Poetry workshops, assemblies, creations and performances...what a fantastic way to celebrate National Poetry Day at Nether Edge Primary School.
We were very lucky to have performance poet, Ian Bland, at our school for a whole day!
Deputy Headteacher, Claire Pender, said:
It was such a pleasure to welcome Ian to NE to celebrate World Poetry Day. The children had a fantastic time listening to him performing his poetry and then writing and performing their own. Everyone left with smiles on their faces! We hope he'll visit us again!