Nursery Walk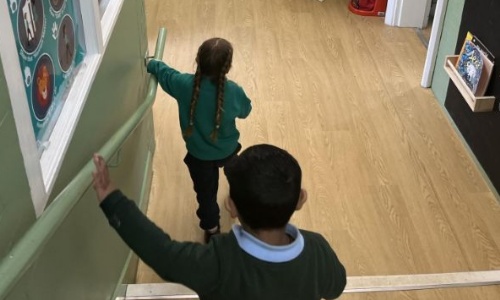 Some children from nursery are having a walk around school today, getting to know our school beyond the nursery setting.
At Nether Edge Nursery, we:
are passionate about developing your child's sense of them self as an important person who can express their opinions and feelings - being
guide your child's journey through Nursery and their transition into school as confident happy learners – becoming
understand that your child is special. We help them to build strong relationships with staff and with friends to ensure they feel happy safe and confident – belonging
Interested in joining Nether Edge Nursery?
Contact the school office on 0114 2550926 for more details
We offer 5 morning or 5 afternoon sessions* (8.45am – 11.45am or 12.30-3.30).
*Each session can hold up to 34 children.